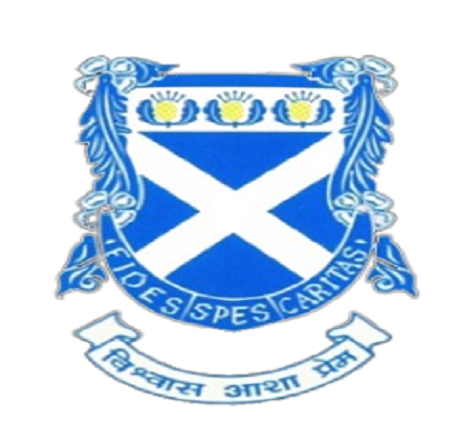 Bachelors of Vocational (B.Voc.) in Theatre and Stage-craft Department
View Syllabus
About
B Voc Theatre & Stage Craft, our aim at making Theatre artists and Theatre lovers understand the significance of Performing art in life and keep one well informed and knowledgeable. drama-based learning initiatives that build a more sensitive, capable and involved workforce with essential qualities and skills with which to contribute towards a better society. Through BVoc we are trying to cover all aspects of theatre & stage craft in Certificate (6 months), diploma (1or 2 years) & degree courses (3 years). We do this by bringing the rich experiences that theatre-based learning has to offer into as many youngsters lives as possible. Our team of highly qualified specialists have transformed the way educators use drama to deliver impactful learning in colleges, groups across the country. To engage productively with the collaborative expertise so that the learners and college can benefit.
ACADEMIC CREDIT BANK.
MULTIPLE ENTRY AND EXIT LEVELS.
PRACTICAL AND EMPLOYABILITY SKILL BUILDING COURSES
INDUSTRY COLLABORATION
ACADEMIA INDUSTRY COLLABORATION
INNOVATIVE EXPERIENTIAL LEARNING
Under National Skill Qualification Framework (NSQF)


Vision-To make Wilson College (Autonomous) a pioneer in creating a culture of art appreciation and praxis that can offer alternate careers from mainstream learning based on vocational expertise.

To engage productively with the collaborative expertise so that the learners and college can benefit.
To build intellectual and aesthetic understanding of the craft and technique of theatre arts.
To develop an appreciation of theatre and respect for the various roles/aspects inherent within the theatrical process.
To explore the diversity of theatre and its intersection with community, culture and society.
To produce diverse productions that challenge students and engage the university community.
SURENDRA WANKHEDE

In-charge & Assistant Professor

Teaching Career : Two Year Experience
Qualifications:PhD- Theatre and Performance Studies (Pursuing) JNU, New Delhi MPhil- Theatre and Performance Studies JNU, New Delhi Master in Fine Arts-Drama Direction, M. A in Sociology. Three Research Paper Published, One Collection of Children-Play Book Published. Thirty News Paper Article have been published on field of theatre. Four International Theatre Conference, Two National Theatre Conference.
Short Biography: He is an enthusiastic theatre activist in the field of performance research, direction, stage craft, acting and conducting camps as well as workshop on acting. He was selected for the International Theatre Research Conference (IFTR) which was held in Belgrade, Serbia in July 2018 & Reykjavik, Iceland in June2022.Since 2000, he has been awarded by Maharashtra State Government for his outstanding work in the field of acting, set design and stage craft. He wrote numerous articles for newspapers, magazines, and journals on Buddhist theatre, folk-performances in india etc. He also worked as a casual comparer (live AIR programme) in All India Radio (2009-2011), Nagpur. He has published child play Footpath in Mukta Bal Vishwa: Collections of Children- Play in 2009. Moreover, he acted with Bollywood Actor Ajay Devgun and Dayanand Shetty in Singham Returns in a Rohit Shetty's Film on 2014. He has been working since 2001 in the field of theatre as an actor, writer & director, who has extensively worked in slums of Nagpur, Aurangabad, Amarawati, Wardha & Delhi conducted several theatre workshops and awareness camps related to health programs and children's issues in slums. Organised events on mega-theatre and cultural drama festivals. For his work, he has received about 20 awards from the Government of Maharashtra for acting, direction and Stage craft. He has been honoured with the Best Children-Drama Playwright Award by the Akhil Bhartiy Marathi Natya Parishad, Mumbai. Maharashtra government fellowship has been given for the year 2017 and 2018 for theatrical academic research work. Since 2014 he has been working as an authorized examiner (judge) in the drama competition of Maharashtra Government. Under the Guru Shishya Scholarship by the CCRT (Centre for Cultural Research & Training) or Ministry of Culture department, he and his child disciples are getting scholarship every year for theatre work.

Assistant Professor

Mr. Nikhil Katara

achievements include ASEF Mobility First Grant. received by his company Readings in the Shed.Mobility First! Is a mobility grants programme of the Asia-Europe Foundation (ASEF) which aims to support the mutual cultural practice of those working in the arts in Asia and Europe. Since it was launched in 2017, Mobility First! has supported the cross-border mobility of over 300 cultural professionals between 48 ASEM partner countries. Through Mobility First!, ASEF is able to promote people-to-people exchanges across Asia-Europe Meeting (ASEM)countries and is able to provide financial support for international travel for cultural professionals selected through its competitive open calls.Date: 1st April 2021 Artistic Director and Founder of the theatre production hous, The Readings in the Shed. Letters of Love, co written and directed by Nikhil Katara was the only play from India to be selected to be showcased at the International Borderlight Festival based out of Cleveland Nikhil Katara was one amongst 50 playwrights all over the world to write for the global climate change initiative Climate Change Theatre Action Nikhil Katara Co-wrote and directed The Bose Legacy Inked through letters which was converted into a cine play

Industry expert faculty and co ordinator

Dr. Biraj Mehta Rathi

Short Biography: Assistant Professor, Department of Philosophy, Wilson College, Mumbai. Post Doctorate, General Research Fellowship from ICPR, Delhi. Visiting faculty at Department of Philosophy and Former Visiting faculty at Department of Civics and Politics, University of Mumbai. Ex faculty, Department of Philosophy, Sophia college for Women. Resource person at various courses and workshops, Indian Aesthetics course, University of Mumbai, Art Criticism and Theory course, Indian Aesthetics course at Jnanapravaha, Existentialism, Readings of Greek Tragedies conducted by St Andrews Centre for Philosophy and Performing Arts(SAPP) and Readings on Time conducted at TARQ to name a few. Read papers and published in prestigious national and international academic journals. Frequently reviewed books for the Free Press Journal. Has initiated unique certificate courses for Wilson College. Certificate course in Disability Studies and Introduction to Experimental and Documentary Films have been highly successful. Initiated and co-ordinator of the Bachelors of Vocational Program (B.Voc in Theatre and Stage Craft) at Wilson College. Convenor of Andrews Vision Centre(AVC), AVC is Wilson College inclusion centre that aims towards making Wilson college campus inclusive and enriching lives of students with disabilities on campus.

Internal Faculty co ordinator
ACTIVITIES:

Department of BVoc ( Theatre and Stage Craft), Wilson College organized a two day Puppetry and Mask Making Workshop which ended with a successful valedictory function. During these two days the students learned about Puppetry acting, and mask theatre, and also learned about mask making. The trainer of this workshop was Mr Kapil Dev Sir. I thank our Principal Madam Prof. Dr. Anna Pratima Nikalje from the bottom of my heart. This workshop was successful due to the efforts of Principal Madam. Also, I express my thanks to Dr Biraj Ma'am and Mr Nikhil Katara Sir.