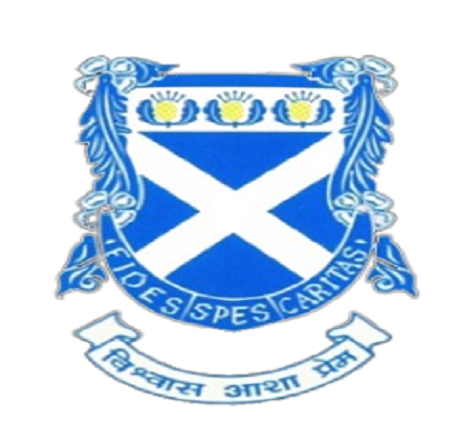 The department of History is one of the oldest departments of the college , taking ahead the legacy of our founder Rev Dr.John Wilson ,himself an Orientalist and Indologist . The department is the largest in the Arts faculty in terms of student strength .
Importance of studying History
History is important to study because it is essential for all of us in understanding ourselves and the world around us.There is a history of every field and topic,from medicine ,to music ,to art.Studying history help us understand and grapple with complex questions and dilemmas by examining how the past has shaped( and continues to shape ) global,national and local relationships between societies and people.
Potential Careers
The learners with History major have a varied choice of fields to pursue their Masters degree. The professions that they can take up range from Academics,research, Tourism,Archaeology,Museology ,Heritage studies,Law etc
Department email address.
history@wilsoncollege.edu

Courses Offered-
● Semester I – History of Mumbai
● Semester II – History of Modern Maharashtra ( Proposed under Autonomy) • Semester III and IV - Landmarks of World History,Ancient India and General Applied Component- Travel and Tourism
• Semester V– History of Medieval India-Sultanate period , Modern Maharashtra ,Introduction to Archaeology and Numismatics , History of Marathas- Royal period, Contemporary World, Introduction to Heritage Tourism
• Semester VI – History of Medieval India-Mughal period, Contemporary India, Introduction to Museology and Archival Science, History of Marathas- Peshwa period, History of Asia, Heritage Tourism in Maharashtra

Activites:

The department organizes various activities throughout the year like Bridge lectures by Science department faculties ,Guest lectures ,workshops, Career guidance sessions ,competitions ,quizzes ,film and documentary screenings ,Book review, collaborative lectures with other colleges etc. Our students have also won intercollegiate competitions and Paper Presentations. The field visits , Heritage Walks ,social outreach activities of the department give an in depth and first-hand knowledge of History to our students. Our students have also volunteered as docents at Local ,National and International exhibitions held at CSMVS and Asiatic Society and University of Mumbai. The department has also successfully provided Internship opportunities and also placed our students at Travel agencies ,Ed tech companies in the past. We aim to strengthen our efforts in this area.
Ms.Aarati Manerikar

Head, Dept. of History

Teaching Career : June 1996
Qualifications:M.A, B.Ed , SET
Ms.Aarati Manerikar has been a resource person for the workshop conducted at Centre for Study of Social Exclusion and Inclusive Policy, Banaras Hindu University, has been a member of syllabus revision committee of the University of Mumbai for TYBA.
Research Interest: Local History , Heritage Management
Short Biography: For the last 22 years, I have been relentlessly trying to break the myth that history is just dates and names to remember. but a very relevant and interesting subject.
Interactive classroom sessions and field visits, film / documentary screenings and other activities constitute my teaching techniques.

Associate Professor

Mrs Rita Chettiar

Teaching Career : &nbsp June 1996
Qualifications: MA M.Phil
Course/Subject Teach History to TYBA and SYBA students and Travel n Tourism to SYBA students
Research Interest: Role of Christian Missionaries in education.
Short Biography: Teaching is a rewarding experience.I teach so I can learn about the world and all of those infinite possibilities that brand new minds bring to me each and every day.
I post graduated from Mumbai University receiving MA in History.in 1995.Years later I earned MPhil degree from Madurai kamaraj University
I have over 23 yrs of teaching experience, having taught at Wilson college for past 20 yrs.

Assistant Professor
Testimonies of some of our Alumni:
1)Firdous Sarnoubat Asst Professor, Department of History Jai Hind College
Wilson College has always and will always continue to occupy a special place in my life. The College has been a major support system and has helped in shaping my personality. I Wilson College is extremely Student centric. The extremely talented, efficient, highly intellectual and compassionate faculty has been the driving force behind the success of the college. The College offers a holistic and positive environment that helps the students to develop their thoughts and ideas. I am extremely grateful to all the teachers who have taught me over the years at Wilson College. Each and every faculty offered a memorable learning experience which I cherish in my life even today. Their innovative teaching techniques combined with the guidance and mentoring sessions helped to sustain interest in the subject. All the teachers went out of their way and put their heart and soul in the subject and greatly impacted and influenced the life of the students that they taught. I am extremely indebted to the College and the faculty for organising various co-curricular and extracurricular activities that helped us. The various competitions, debates, Quizzes, Presentations, Field Visits, etc. were thoroughly enjoyed. The use of pedagogical tools and technology shaped us and helped us to face the future. Always indebted for life to my alma mater.
2)Dr Andre Baptista Consultant &Lecturer Ancient Indian History,Culture & Archaeology
"Wilson College is a place I would call home for five years having enrolled in the junior college's faculty of arts and ending with a graduate degree and an honors in History. For me, the appeal of the college lay in its magnificent architecture set in one of the most picturesque locations in Mumbai. I would soon see that the easy-going nature of its setting helped the college's staff and students create a. I will forever be indebted to Wilson's for the platform it offered me to express my interests and engage with my passion – history and archaeology. The guidance and pearls of wisdom that I received from some of the faculty of the college has gone a long way in shaping my professional and personal attitudes. Their encouragement gave me the impetus to achieve a Master's Degree and a PhD in Ancient India History, Culture and Archaeology – and have a continued professional engagement with the field. It all started at the Department of History, Wilson College.
(3) Ruta Waghmare Curator, Dr. Bhau Daji Lad Museum, Mumbai
I joined the BA programme at Wilson College in 2007 because of the option to study Anthropology, Sociology and History together, which was not offered at any other college in Mumbai back then. The three years at Wilson not only contributed to my academic development but also greatly helped my personality development. The department heads and professors at the college were extremely supportive and forged meaningful connections with students, encouraging critical thought and teamwork through extra curricular activities. After graduating with a specialisation in History in 2009, I went on to get my Master's degree in Ancient Indian History, Culture and Archaeology from Deccan College Post Graduate and Research Institute, Pune (2012) and another Masters in Heritage Studies from University of Turin, Italy (2015) and joined the curatorial team at Mumbai's first museum, the Dr. Bhau Daji Lad Museum. Since then I have returned to the college to teach museum studies as a guest faculty and continue to be proudly associated with Wilson College as an alumnus.
4) Dr. Suvarna Jadhav Associate Professor Head, Department of History
B. K. Birla College of Arts, Science and Commerce (Autonomous), Kalyan Associate NCC Officer, 1 Mah. Girls Bn. NCC, Rank Captain. I Dr. Suvarna Jadhav formerly known by the name Suvarna T. Shirke, is a graduate from Wilson College, Charni Road, Mumbai. I felt immensely proud of myself when I was asked by Prof. Aarti Manerikar, Head Department of History, to give my write up as being one of the alumnus of Wilson College. A graduate in the subject History from Wilson, in 1997, I did my post-graduation from Kalina Campus in subject History, from department of History, University of Mumbai. I was awarded a Ph.D. degree in History, on topic 'History of Mahad Chavdar Tank Satyagraha – 1927', by University of Mumbai, in 2014, and was given the guideship in Subject History (Arts), in 2016. Presently, I am a faculty for History, Associate Professor and Head Department of History in a very renowned college affiliated to University of Mumbai i.e., B. K. Birla College of Arts, Science and Commerce (Autonomous), Kalyan. I have one student registered under me for a Ph.D. degree and two students are on the verge of registration. I am also Associate NCC Officer for Army Girls Wing in my College and hold a rank of Captain and an awardee of DG Commendation Card, the highest national award given by DG NCC, Ministry of Defense to Associate NCC Officer for their utmost sincerity and outstanding contribution in NCC. I was selected by my college for International Linkages in 2015, and visited Clayton States University, USA under the faculty exchange programme. I have sixteen research papers published in International and National Journals and have presented twelve research papers presented to my credit. All the above-mentioned accolades were possible to achieve only because of my foundation studies in Wilson College. My college for me was like a paradise of books and knowledge. A person reading this may find it an exaggeration. But one can ask every Wilsonian, and the answer unanimously will be the same. We were brought into this culture of reading extensively right from the first day of our college in XIth in Wilson. I still remember my 'Orientation Program Day,' in Wilson. We entered the college with pride and were taken over to every departments of our college. Secondly, my teachers in Junior College and my Professors in degree college, each one of them were stalwarts in their own subjects. I remember the lectures given by one of the great historian of our nation i.e., Dr. M. D. David. His teachings and subject knowledge help me as a guide even today. Similar experience I had with the teachings of Dr. Bimal Malhotra, Prof. Soans, and Prof. Dixit from the Department of History. There were other Prof. namely Dr. Anand from English Department, Dr. Atlekar from department of Marathi, Dr. Shehrnaz Nalwalla from department of Philosophy and many others who have contributed a lot in my knowledge gaining and shaping my personality. Our the then Principal, Dr. T. M. Joseph, was truly a wonderful person, with the height of knowledge and experience and a good smile on his face. He was always very approachable and we as students always had a comfort zone with him no matter whatever difficulties we had. My college has beautiful infrastructure and as we know that the building has been declared as a heritage building by Maharashtra State Government. Its heritage attracted us as a student and made us feel proud then and now. My college has simply given me a way towards life to achieve every goal I aim for. I am sincerely thankful to my college.
5)Sadaf Khan Archives and Collections Associate at Maritime History Society
I am a MA in Archaeology from University of Mumbai. I am working as an Archives and Collections Associate at Maritime History Society with experience in the research analysis and appraisal of historical documents. My Research interests include Medieval History, Mughal Art and Textile Conservation. Similarly, I have also worked with CSMVS as a Research Intern in the Education Sector. Apart from that, I also have a MA in History from the University of Mumbai. The trajectory of my endeavours in History and Archaeology signifies my research in the field of Museology. I have a blended academic and hands-on experience in sectors like Archiving and Museology. My Alma mater Department of History, Wilson College has been influential in leading me towards the path that I has chosen today in the field of Archiving & Museology. The department has been a constant support to me and has always made great efforts with helping not only me but their students achieve their goals. Apart from education the faculty also focused on supportive development, and methodically provided primary experience which has helped me become a professional individual.