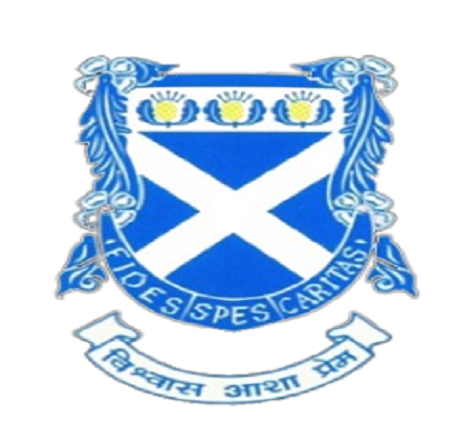 Vision:
To equip the learners with sound theoretical knowledge aligning with the expected global competency in the subject and develop expertise in experimental skills.
Mission:
To motivate the students, to pursue higher education and research by highlighting the role chemistry plays in dealing with the environmental, societal and economic issues and exploiting the interdisciplinary scope of chemistry by inculcating problem solving approach in tackling the issues or task at hand by being a life long learner..
Department of Chemistry:-
The Chemistry Department of Wilson College was established in 1887, which is the oldest Science Department in the University of Mumbai. The first batch of Chemistry graduates passed out from Wilson College in 1887 and the first ever M.Sc. thesis was submitted by the department in 1917 in collaboration with the Indian Institute of Science, Bangalore. Dr. A. R. Normand (Head during1902-1933) pioneered Physical Chemistry research at Mumbai University. In the 70's Prof James C Barton pioneered Semi Micro Inorganic Qualitative Analysis at Mumbai University and all its affiliated colleges-indeed a great innovation in Experimental Chemistry.
The Chemistry Department has very well equipped laboratories and library and has a large enrolment of students at the graduate and postgraduate levels. The highly qualified faculty memebers are actively involved in the post graduate teaching programme of University of Mumbai and serves as resource persons for the National level competitive examination workshops. The Department offers M.Sc. in all branches of Chemistry and PhD. During the programme many students complete laboratory projects related to Physical, Inorganic, Organic, Analytical Chemistry and allied fields. The quality research work performed by students is presented and published in reputed national and international journals. On completion of their Post graduate studies, some students appear for GATE /SET /CSIR- UGC-NET competitive exams ,and also apply for Ph.D programme in India and abroad, others avail placement opportunities in academic institutes, research centers, Quality assurance and regulatory affairs department of chemical and pharmaceutical industries , environment based companies etc
The Department has always been an active centre of research and has to its credit a good number of papers in prestigious National and International journals of reputes, including Nature, Transactions of the Chemical Society, Analytical Chemistry, Organometallic chemistry, Chemosphere, Journal of Hazardous materials, Green Chemistry, Journal of Colloids and interferences science, Colloids and Surfaces A: Physicochemical and Engineering Aspects, International Journal of Hydrogen Energy, Molecular Catalysis, Indian Journal of Chemistry, Rasayan Journal of Chemistry to name a few. Some of the current areas of research are Kinetic studies of Organic reactions, Catalysis, Photocatalysis for enviornmental remediation and susitanable hydrogen energy generation, Adsorption of water pollutants, Environmental Chemistry, Green Chemistry, Coordination Chemistry, Pharmaceutical Chemistry and Biochemistry. Apart from this, faculty members are actively engaged as Reviwers. As a results, the Department has received many research grants from UGC, New Delhi and other Government funding agencies.