About US
Founder of the college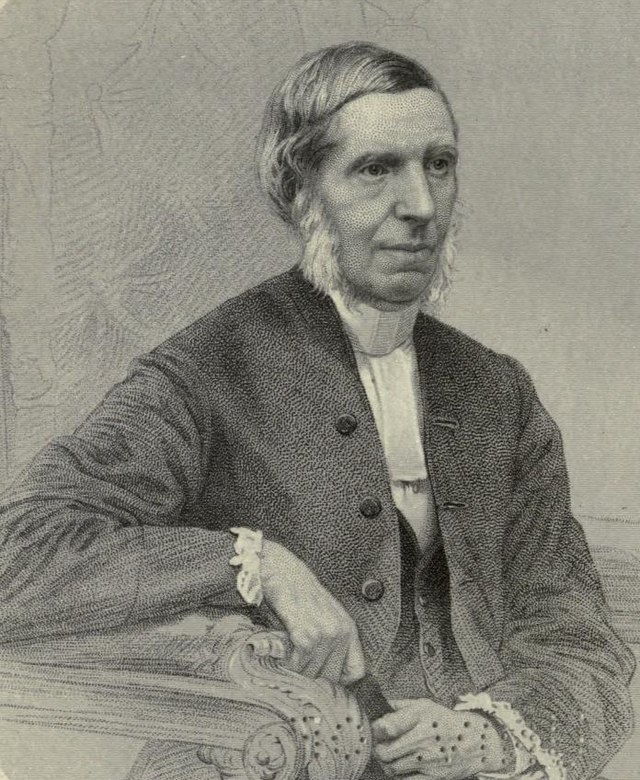 John Wilson, D.D., F.R.S founder of the college

The Wilson College was founded by the Scottish missionary Rev. John Wilson, in 1832. Beginning as Ambroli English School in Girgaum, Mumbai, it later saw several changes of sites and names, eventually being called the Wilson School. The collegiate section, from which Wilson College evolved, came about in 1836. Soon after their arrival in Mumbai in February 1829, Wilson and his wife Margaret Wilson began studying the local language of Marathi. Margaret started a school for girls in 1829 at Ambroli House in Girgaum at Mumbai, with Marathi being the chief medium of instruction and learning. An English boarding school was opened in 1832, which later became the St. Columba School. The Ambroli English School is the direct forerunner of the present college. On 14 December 1861, the collegiate section of Wilson's institution under the name of Free General Assembly's Institution became the first privately owned, non-government institution to be affiliated to the university. In 1952, the management of the college came under an autonomous Board of Governors in India. Since 1963, the college functions under the management of John Wilson Education Society. Wilson College is a Christian minority institution and is closely related to CNI. It aims at education of the Christian community and extends its facilities and services to other communities too. The students of Wilson College are from nearly every ethnic, religious and social group, of the country as well as of the world. The motto of the college is "Fides, Spes, Caritas" (Vishwas, Asha, Prem) — Faith (in God), Hope (that the college can achieve the highest level of moral, spiritual and intellectual excellence, and love that steers one through life). After the death of Dr. Wilson in 1875, Rev Dr Dugald Mackichan served as a successor, having already served the college for six months at the time of Wilson's death. Nine years later, Mackichan became principal and held the position until 1920, becoming one of the most distinguished principals of the college. Mackichan, who taught physics and was instrumental for setting up the college's physics laboratory, was a distinguished physicist in his own right and had formerly worked with British scientist Lord Kelvin. The Postal Department, Government of India honoured its founder and the institution by issuing a Special Day Postal Cover in 2004. In 2007 to commemorate the completion of its 175 years, a stamp and first day cover of Wilson College was issued.
Principal Message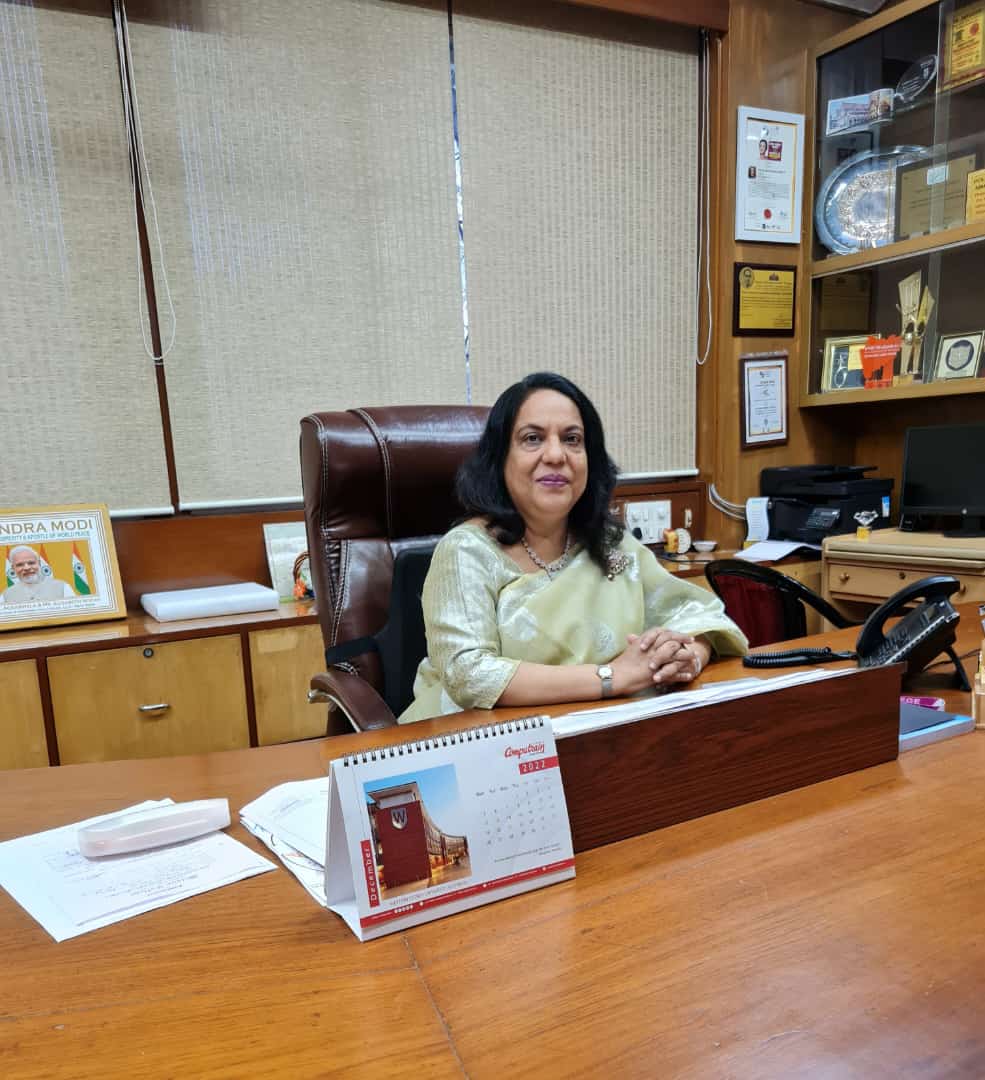 For I know the plans I have for you," declares the LORD, "plans to prosper you and not to harm you, plans to give you hope and a future. Jeremiah 29: 11.
With belief in the above verse I welcome all of you to Wilson College, an Autonomous Institution that rests on a strong academic foundation of 190 years, blended with a modern approach that seeks to mould learners into successful constructive citizens. Leading the College since 25th September 2018, I feel privileged to see a vibrant College that offers extensive opportunities while retaining its ethos, culture and compassionate approach.
The onset of pandemic in March 2020 threw new challenges that compelled us to push our limits of strength and perseverance; yet, it was equally demanding to return to the offline mode. I can proudly say that Wilson College staff embraced this transition with courage and vigour as they prepared for a smooth change from the online to offline mode. The seamless shift ensured that student's welfare remained primary and the same is exhibited in the successful examination results across all disciplines.
The most important achievement during this transition has been fulfilment of the dream of autonomy for the institution. With immense joy and satisfaction, I share with you that this dream has been realised in October 2021. Treading consciously with a long term vision of excellence, the entire Wilson team from College Management members and staff started preparations to meet the challenges of autonomy from the academic year 2022-2023. Statutory committees, Governing body, Finance Committee, Academic Council and Board of Studies of various disciplines were formed and successful outcomes of these meetings have made us confident of the opportunities of launching innovative programs and progressive applied syllabus framing, making the Wilson brand globally competitive. The B.Voc. in Theatre and Stage Craft is an example of the unique program that Wilson has been offering to the student community. Apart from this course, many departments conducted various certificate courses for students' enrichment and up gradation of skills. This year we have added three new certificate courses in the field forensic science, German language and Information Technology to our repertoire and also MA in English as the first PG program in Arts stream.
We, at Wilson believe in converting challenges into opportunities. The hard work put in by the science departments during pandemic in preparing and submitting the proposal to Department of Biotechnology (DBT), Government of India under the DBT Star College program was rewarded by The Expert Committee who recommended it for a grant the tune of 1 crore. On the research front the college has been progressing steadily. Sixteen staff members who were awarded minor research projects from BCUD have completed and submitted the same in spite of pandemic and more teachers have been recognised as research guides.
The College Management regularly upkeeps its infrastructure and recently, a small gymnasium with modern equipment, a renovated conference room for seminars/Board meetings have been formed. Many activities related to physical health, emotional health, sports and other such developments are also being encouraged. The NSS wing of Wilson College too contributed in bagging the First Prize to team Maharashtra at NIC Camp Rajasthan. For the first time, our students participated in University level Avishkar and were successful in getting second prize for undergraduates and consolation prize for post-graduate students. At 54th youth festival of University of Mumbai, our students could bag three prizes as toppers in Zone 1 level and second prize at University level in elocution competition.
A proud moment this year for all Wilsonians was when the College received 'The Best College Award' in the urban category for the academic year 2019-20 by The University of Mumbai. This award is dedicated to all those who have played a vital role in making the institution what it is today.
The Vision and Mission of the College is reflected in providing intellectually challenging environment that will empower students to become inventive thinkers, resourceful problem solvers and motivated learners prepared to flourish in the 21st Century. The College ethos lies in maintaining high standards and goals for every student in regard to academic concert, co-curricular involvement and accountable citizenship. I believe in the potential of the staff and students of the Wilson family and with faith in the Almighty am sure that Wilson will scale new heights in the days to come.
To end I quote
Christian D Larson: Believe in yourself and all that you are. Know that there is something inside you that is greater than any obstacle.
May God bless us all!
Vision and Mission
To produce intellectually well trained, morally upright, socially conscious and spiritually oriented men and women. To provide holistic education to a diverse student community, Developing in them contemporary sensibilities and preparing them To meet professional challenges as global citizens.
College Management
THE MOST REV. B. K. NAYAK
- MODERATOR, CHURCH OF NORTH INDIA
- PRESIDENT OF JOHN WILSON EDUCATION SOCIETY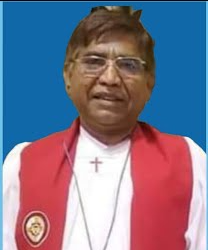 Rt Rev M U KASAB
- CHAIRMAN BOARD OF MANAGEMENT, WILSON COLLEGE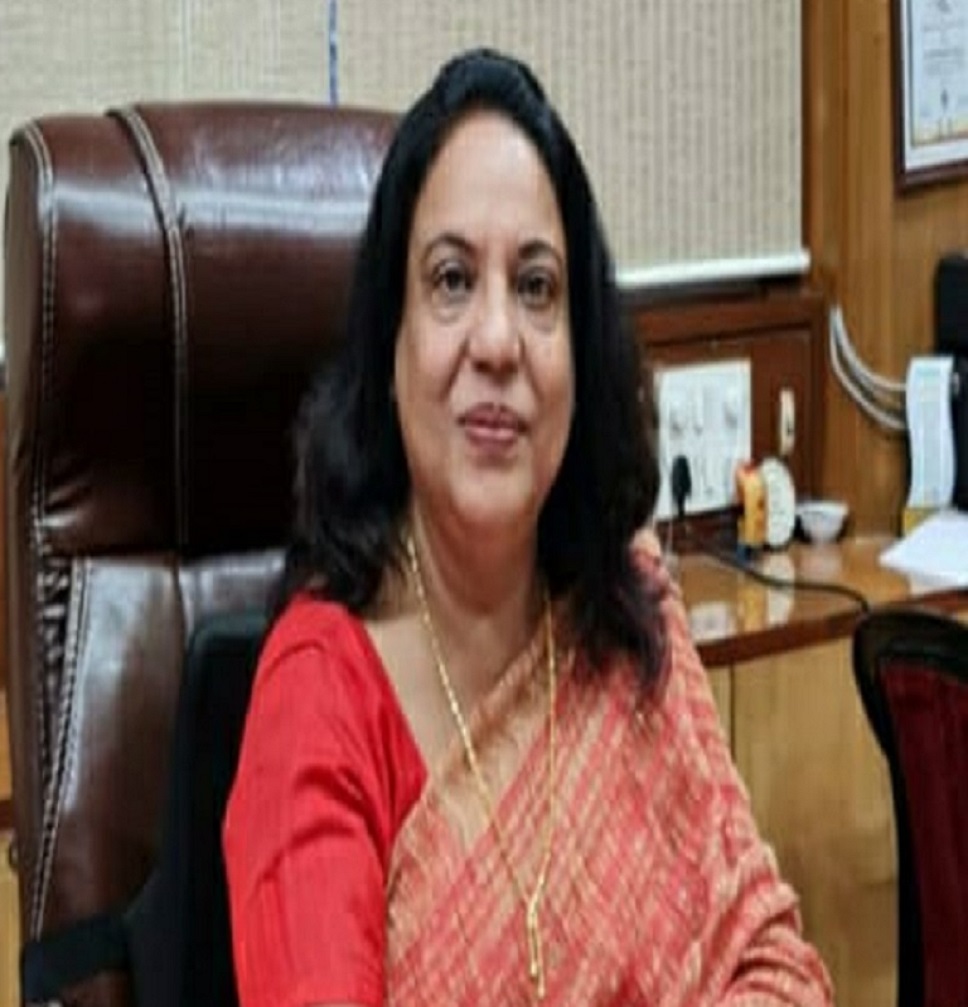 Prof. ANNA PRATIMA NIKALJE
- HON. SECRETARY OF JOHN WILSON EDUCATION SOCIETY
- SECRETARY, BOARD OF MANAGEMENT
- PRINCIPAL OF WILSON COLLEGE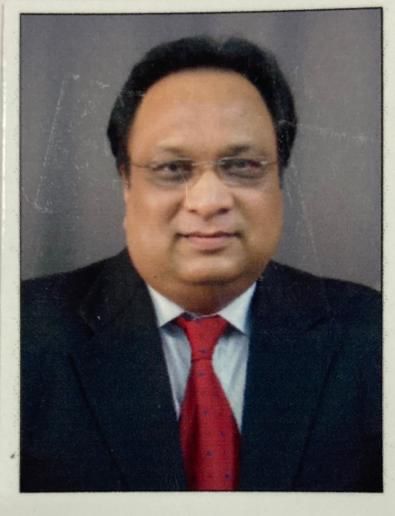 MR. SANJAY SINGH
MEMBER OF BOARD OF MANAGEMENT, WILSON COLLEGE
– Managing Director,UCNITA,
- JWES Treasurer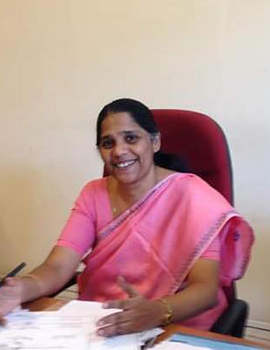 DR. SYBIL THOMAS
MEMBER OF BOARD OF MANAGEMENT, WILSON COLLEGE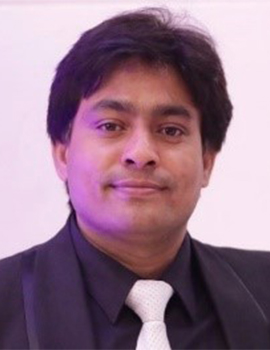 DR. JAMSON MASIH
TREASURER , WILSON COLLEGE
– MEMBER BOARD OF MANAGEMENT, WILSON COLLEGE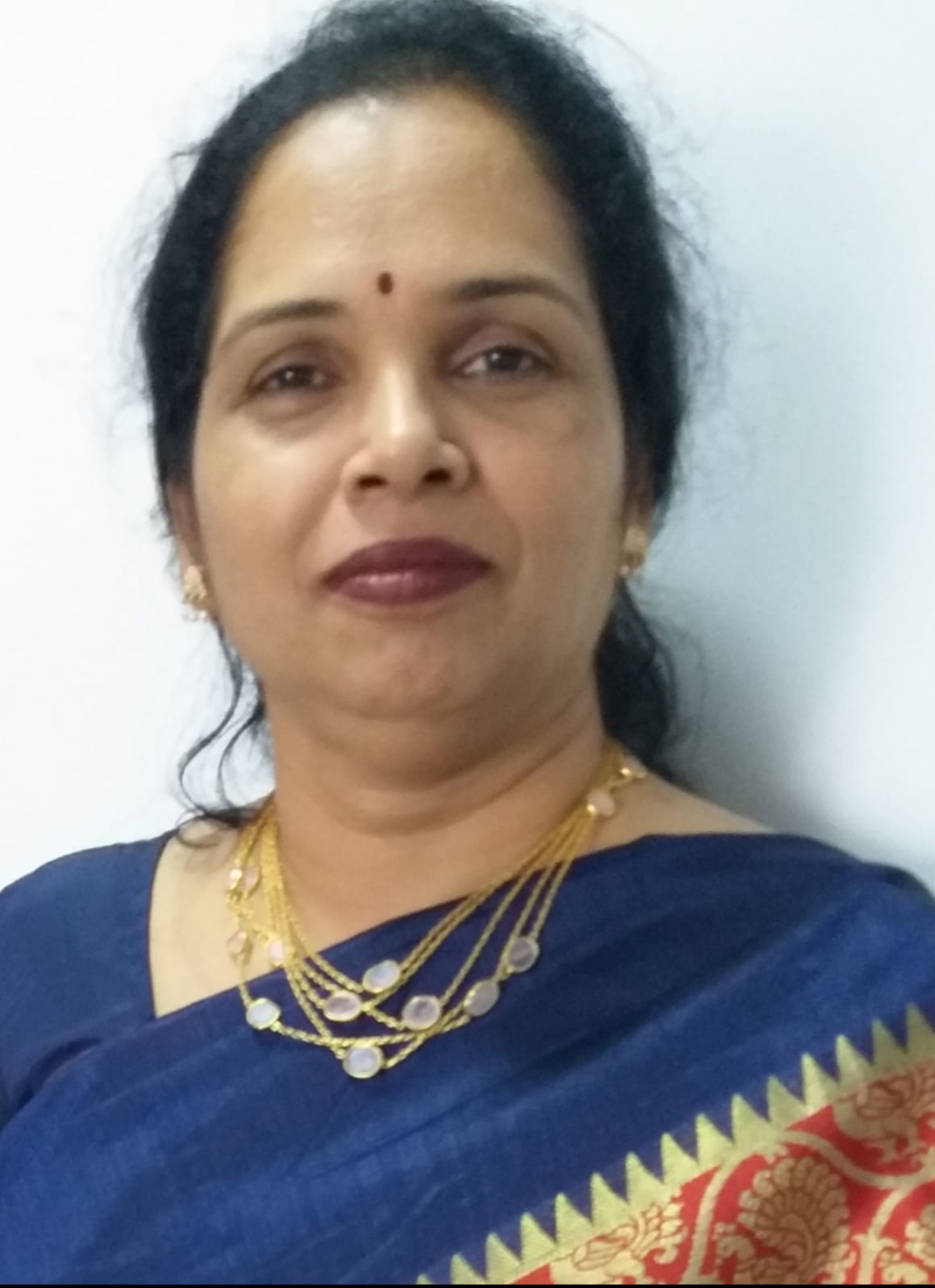 DR. RADHIKA BIRMOLE
– MEMBER BOARD OF MANAGEMENT, WILSON COLLEGE
- IQAC Co-ordinator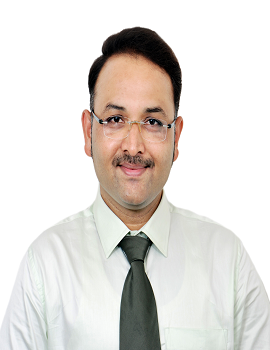 DR.ASHISH UZGARE
– MEMBER BOARD OF MANAGEMENT, WILSON COLLEGE
Governing Body of Wilson College
| | |
| --- | --- |
| 1:- The Most Rev B.K. Nayak | President, JWES |
| 2:- The Rt. REV.M.U Kasab | Vice President, JWES |
| 3:- Prof.Dr. Anna Pratima Nikalje | Secretary, JWES and Principal, Wilson College |
| 4:- Mr.Sanjay Singh | Treasurer, JWES |
| 5:-Prof. Dr. Sybil Thomas | Member, JWES |
| 6:- Dr. Harsha Badkar | Senior Teacher |
| 7:- Dr. Radhika Birmole | Senior Teacher |
| 8:- Dr. Agnelo Menezes | Educationist |
| 9:- Dr. Karuna Singh | UGC Nominee |
| 10:- Dr.Keshav P Tupe | State Government Nominee |
| 11:- Dr. Ajay Bhamare | University Nominee |
| 12:- Dr. T.A Shiware | Secretary's nominee |