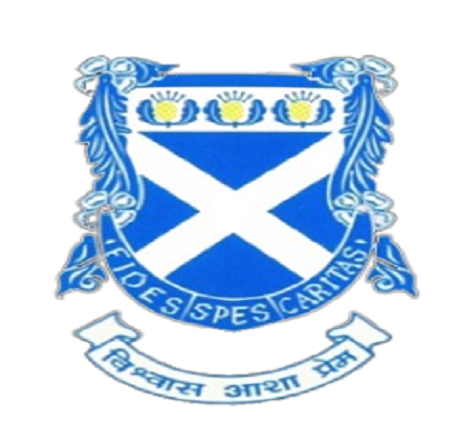 Striving to keep up the tradition and legacy of enjoyable collaborative teaching-learning experience. The journey continues… Come Join Us!!!
A young and vibrant department established in 1962, Department of Sociology encourages comprehensive understanding of the subject by drawing linkages across all the three years of undergraduate curriculum. A judicious mix of theoretical and applied courses offered at undergraduate level provide firm foundation and knowledge not only of the subject and contemporary issues but also of a wide range of career opportunities. Anthropology is offered only in the First-year as one of the options for Compulsory Second Language (Hindi/Marathi) course to those learners who have not studied these languages in their lower classes. Department faculty aim to become academic mentors for learners, irrespective of their diverse academic and socio-economic backgrounds, gender and abilities. Given the nature of the subject, it is important that learners engage in conversations on issues/events of contemporary and social significance. Extensive use of e-resources and field experiences provide ample scope for experiential learning. Teaching-learning experience can never remain bound within classroom. The Department is proactive in organizing webinars, seminars, workshops, talks, documentary screenings and group presentations and discussions wherein students get exposed to diverse perspectives and sharpen their analytical and critical thinking skills. In addition, the Department organizes competitions such as poster-making, slogan-making, meme-making, quiz, poetry, essay writing etc. on topics/themes/days of social relevance that brings out their creative and imaginative skills as well. We take pride in our student volunteers for their efforts and support in organizing such events.
Mrs. Muneerah Naushad Khambhawala

Head of Department

Teaching Career : JAN 2004
Qualifications:M.A., M.Phil, SET. Pursuing Ph.D.
Research Interest: Gender Studies and Feminist Science Studies.
Short Biography:Dedicated, approachable and enthusiastic with a strong commitment towards holistic development of the students. I consistently strive to hone analytical thinking skills among students by providing opportunities for self-exploration and research within and outside classroom. I use teaching-learning techniques that enable students to connect their learning with contemporary societal issues and phenomenon.

Teaching Sociology & Anthropology
Member of University Syllabi framing Committee
Chairperson/Paper setter for University examinations
Mentor-in-charge
Convenor/member of various Committees at Wilson College
Life member of Indian Sociological Society
Active participation in National/International Conferences & Seminars and research endeavours
Involved in voluntary social service

Assistant Professor

Mr. Simab Khan

Teaching Career : &nbsp November 2022
Qualifications: M.A (Honors) Sociology 2019, NET JRF.
Research Interest: Post Colonial studies, Tribal studies.
Short Biography:Driven by passion towards making education more inclusive and responsive to the needs of society, I strive to make learning a collaborative process. I encourage students to question and critique so as to instill amongst them a spirit of enquiry.

Teaching Sociology & Anthropology


Assistant Professor
Our Alumni Speak ….
"Graduated in 1985 in Sociology with amazing professors like the late Mrs Nimkar and Mr Ashok Patet. They made Sociology so relevant to our lives and its application to future academics. Their teachings nudged my interests and paved the way to choose my next steps in academics and my career. Ever grateful not just to the department but also to the many co-curricular activities that college encouraged us to participate. All this and more leaves behind only happy memories and time well spent in the calming environs of Wilson college. " Doris Rao, Chief Educationist, Ambuja Group of Schools & Corporate Communication Head, Ambuja Cements. (1985 batch).
"I joined Wilson College as an FYJC Arts student in June 1984 and graduated in Sociology in 1989. My years at Wilson have been the most memorable, impactful and happiest years of my life this far. I was most fortunate to have had Revd. Prof Ashok Patet (then HOD) as my mentor, friend and guide; and professors Savita Nimkar, Nina Haeems and Reena Agarwal as very significant influencers. The value of meaningful questioning was built into our systems and this facilitated fantastic discussions in class and on campus too. The Final Year B.A. (Sociology) was my best year and a large graduating batch with over 60 students was well-bonded. The most impactful modules include: Conflict Theory, Gender and Society, a critical appraisal of Positivism and few topics in the Sociology of Education. These ideas have lived with me and encouraged me to pursue teaching as a career. I've been teaching Sociology since 1991; for my PhD I worked on the Gay Movement in Mumbai. I continue as a Member of the Board of Studies in Sociology for Higher Secondary level in Maharashtra. I am passionate about issues around gender equality and Queer Rights. I am presently pursuing doctoral research in the area of Gender Inclusion in Education. My love for Wilson College has never ended; it is a joy to be continuously associated with my alma mater even today." Ivan John, Faculty, Sophia College & Member of the Board of Studies for Higher Secondary level in Maharashtra. (1989 batch).
"Graduating in Sociology has broadened my scope to the various areas of law and human resources (end to end recruitment-on boarding process). Completing my bachelor's degree in Sociology and getting on to successfully completing my double graduation studies with Bachelor of Law (LL. B) has given me an opportunity to experience, learn, grow and build greater networks with various sectors in India and Australia. Sociology has widened my horizons wherein I can utilize my learning's and connect for society's well-being, regulations and laws that govern and help society to be safe and crime free. An advocate by profession (specialization areas in Intellectual Property, ADR and Cyber-laws), associated closely with ILA (International Legal Alliance - a network for lawyers). Currently working with the world's oldest The Yoga Institute as a Human Resource professional." Adv. Nancy R Tavaria, BA. LLB. (2005).
"Sociology not only teach us about the society we live in but also how it works and what all one person has to go through. The subject as a whole can change your perspective towards human society and life. Choosing Sociology as my major was one of the good decisions I had made. It gave me opportunity to learn more about the issues people had. Sociology as a subject has helped me a lot to see the world with open eye. Learning the subject made me believe that if we work hard, we can change; try to change the system and the society for the good. After majoring and mastering in the subject now I am planning for law. Law because to help the needy and work for the society. I am thankful to the college and the Department of Sociology for giving us the insight of the society." Ashvi Jain, M.A (Sociology). (2019 batch).
"As I'm writing this, the sweet nostalgia of the most exciting and challenging year of my Graduation hits me. Exciting because apart from the curriculum I got to learn a lot. And challenging, because it was the first time, I had experienced online education. I would like to thank the professors- Ms. Muneerah Khambhawala, Ms. Ayeshna Dutta and Ms. Treasa Francis for being an inspiration for me to become a good person above all. Be it regular lectures, online celebration of Teacher's Day, or events organised by the Department of Sociology, I only got to grow and learn new things. I would like to mention the time when the Sociology Department conducted a week- long event on the occasion of International Women's Day, where me and my friends- Kinjal and Annmaria were in the Organisation Team. From contacting resource persons to conduct sessions, encouraging participation, to successfully completing the event, we got an exposure to the fields of Team Management and Time Management. Majoring in Sociology, was actually the last-minute decision for me. But I can proudly say, it was the best decision in my life. The overview of Human Resources in learning about how the corporate world works as a society, got me to be an intern in the domain of HR currently and I am just a few steps away from successfully becoming a part of HR department in the corporate world. As much as I thank my professors, friends and colleagues from the Department of Sociology, it would never be enough for they all have helped me to become the person I am today. Although the time has long gone, memories still are fresh and I would always be proud of being a student of TY batch 20-21 of the Department of Sociology." Ankita Lokhande (2021 batch).
"The Sociology Department at Wilson College helped me grow as an individual and also complement my potential with the knowledge that I gained here at this institution. With dedicated faculty and path-breaking discussions I've experienced everything here, and it is truly my honour of having graduated from this institute. The resources and study materials that the students are provided is extensive and easily accessible which is rare to find. During the pandemic too, the teaching staff - Ms. Muneerah Khambhawala and Mrs. Treasa Francis made sure that they make the students feel welcomed and supported us, while also ensuring that none of us are left behind! Thank-you Sociology Department of Wilson College – you've gifted us the best!" Ann Maria Philip (2021 batch).
"Sociology was a very new subject for me when I had applied in my F.Y.B.A. I just thought let's give it a try, sounds interesting. It was exactly that! Very interesting. I've seen myself develop as a person, quite literally! This subject doesn't teach you simply about society, but it teaches you acceptance, how people should be accepted, regardless of their background, how equality is the key to a better future! From a judgemental person, I've become an accepting person only because of what I've learnt in this subject. It has changed my world view and how to fight for women's rights, for people's rights and I'm glad to have learnt this. My teacher Mrs Muneerah Khambhawala has played a pivotal role in ensuring that we learn the most, and we do it in a conducive environment with excellent ppts, have to say!! Nobody makes better and more interesting PowerPoint presentations than her. So thankful!" Saima Shaikh (2021 batch).
"As a student of Sociology, I am glad to share my experience at Wilson College. Despite the pandemic induced online classes our well experienced and qualified teachers provided a number of opportunities to learn and explore our skills and made learning innovative and fun. Various activities were conducted to help us understand difficult concepts and many days which were significant from Sociological perspective were celebrated and our teachers encouraged us to volunteer and collaborate with other colleges which helped us widen our horizons and motivated us. Indebted and grateful to our dear teachers for putting in so much efforts for us and guiding and enlightening us throughout." Merlin Sam. (2022 batch)