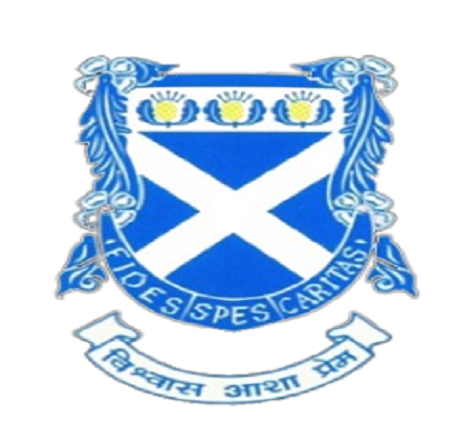 THE BMS DEPARTMENT
Vision of the Department
"To Develop Leaders with a sense of Passion, Responsibility and Commitment." The Wilson College started the Bachelor of Management Studies programme in 1999. The Department believes that the essence of education lies in drawing out the very best in you and this is possible only when our quality of education is constantly upgraded, refined, and modified in tune with the changing times. At Wilson BMS, we succeed in combining academic excellence with a wide range of opportunities, which train our students to develop the skills of learning, leadership, team building and commitment. Our activities promote analytical thought, a sense of responsibility for one's own actions and for the good of society.
Highlights and Activities of the Department:
1. Series of guest lectures and workshops by Industry Experts are arranged (Student Training and Empowerment Programme). We promote enhanced teaching mechanisms through individual and group presentations, group discussions, and industrial visits.
2. The Generation Next Mentorship Program aims to provide guidance and support to students in academic, building personality and career development.
3. HOPE- "Help our People Elevate" is our College Social Responsibility which undertakes outreach and awareness programs. HOPE has bagged the Limca Book of Records, India Book of Records and Asia Book of Records. Our Inter-Collegiate Fest-Adorea and Terry Fox India Run for Cancer Research to support Tata Memorial Hospital are a few other highlights of our annual practice.
4. Club activities encourage students to participate and take responsibility, where they can unleash their creativity and become innovative.
5. The department enjoys commendable support from its alumni by way of mentors, placement assistance and guest lectures. Prominent Alumni: Aashu Satvika Goyal, Batch 2009, honoured with: Women Icon Award 2022- Outstanding Contribution in Promoting Child Welfare, Art and Culture. Rashtriya Pragati Puruskar (National Award) as a Social Activist and Cultural Ambassador of India, 2021. Bharat Vikas Ratna as the Youngest Social Activist 2018. Adline Castelino, Batch 2019, won the title of LIVA MISS DIVA UNIVERSE in February 2020.
6. 80% of our TY students bag internships each year.
7. Our TYBMS pass results are over 90% each year.
8. We encourage students to create a niche for themselves by enrolling in the Professional Certificate courses on Technical knowledge related to Capital market, E-commerce, Microsoft office which would help to enhance their technical learning at Wilson BMS.
Pursuing a BMS degree at Wilson College provides a student with a dynamic and industry-relevant learning experience. The degree allows a student to specialise in Marketing or Finance in the second and third year respectively.
testimonial video of the Alumni.
Ms. Nilofer Sarang

BMS Incharge
Qualifications:M.Phil., SET (Commerce), B.Ed., M.Com.(Advanced Accountancy)
Teaching Experience: 4 Years
Research Interest:Finance, Accountancy, Financial Technology, and Education (Innovative teaching methods).
Short Biography: Ms. Nilofer Sarang has published 5 Research papers in National and International Journals. She believes in lifelong learning- through the adoption of 4 R's: Research, Re-imagine, Relearn and Redesign. Ms. Sarang focuses on students' progression by encouraging them to go beyond books, creating a platform that helps them in building a personality with an international outlook.

Assistant Professor

Ms. Vandana Daki

Qualifications:NET, SET, M.Com, B.Com
Experience: 6 years
Short Biography: Ms. Vandana daki is faculty of the BMS Department. She serves as a member of Unaided examination. Her goal is to create academically engaging learning experiences through an environment that fosters creativity, curiosity, and kindness. She teaches Management & Marketing subjects.

Assistant Professor

Ms. Nisha Gupta

Qualifications:SET(Commerce), M.Com (Management), Bachelor of Commerce in Financial Markets.
Teaching Experience: 5 years
Research Interest: Marketing Management and Strategy, Consumer Behaviour, Organisational Behaviour, Innovation and Entrepreneurship, Human Resource Management, Investment Management and Personal Finance.
Short Biography: Ms. Nisha teaches subjects relating to Management, Marketing, and Finance. She has completed her post-graduation in Master's of commerce and has also pursued Bloomberg certification course on Financial Markets. She is also the author of the textbook - Financial Markets and Financial Institutions. She has written and presented Research Paper in International Journal. She has been awarded a gold medal in her graduation degree.

Assistant Professor

Ms. Murel Rodrigues

Qualifications:UGC-NET, M.Com (Accountancy), B.Com.
Teaching Experience: 2.8 years
Research Interest: Finance and Commerce .
Short Biography: Hardworking, enthusiastic and believes in the betterment of students by incorporating recent examples in teaching.

Assistant Professor