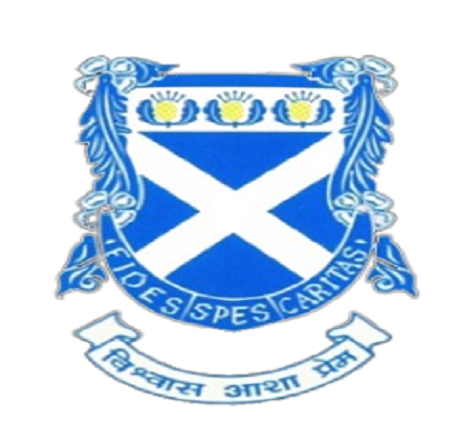 Microbiology Department was established in 1962. The Department caters to Undergraduate, Postgraduate and Ph.D. Studies in Microbiology.
Vision of the department:
To establish the department, as a model centre of education and to prepare students from different backgrounds to face the professional challenges, of the outside world.
Faculty information:
Research Activities of the department:
Microbiology department has received the following research grants
UGC Major - 03 Research Projects (2011-2015)
UGC Minor – 02 Research Projects (2014-2016)
Mumbai University Minor – 10 Research Project funds (2011-2017)
Wilson College Seed money from Wilson College for Research Activity of the Department – 06 (2016 -2017)
The department has published 72 papers in various International and National Journals.
The department has participated and presented 116 posters/papers in various Internaional and National Conferences.
Consultancy/ Collaborations with various Institutes:
JAYPEE Institute of Information Technology, Noida.
Institute of Chemical Technology (ICT), Mumbai
Bombay College of Pharmacy, Mumbai
Ecosterile industries, Mumbai
Mahal Industries, Mumbai
Bharati Vidyapeeth College of Pharmacy, Mumbai
Department of Biological Sciences, TIFR.
Highlights and Activities of the Department:
The department has organized various events like National Symposium, Molecular Biology Workshops, Bioinformatics Workshop, Career guidance lectures and National Seminars on topics related to Environment, Medical and Biological Sciences. The department has organized 25 seminars, workshops and conferences.
Internships
The S.Y.B.Sc. students are sent on 15 days- 1 month internship to various pharmaceuticals industries, research centres, pathology laboratories and hospitals like N.M Medical Centre, Saifee Hospital, Padmaja Aerobiological Laboratories, Para Lab, SRL Diagnostics, Coke (Wada & Pune), Gokul Dairy (Vashi & Kolhapur), Cadbury, Galentic Pharma, Microexpress Lab, Holy Family Hospital, Amul (Anand), BayView research lab etc to expose them to the application of the subject and also to gain hands on training. This activity is being carried out since 2013.
NIUS Programme
Two students from the F.Y.B.Sc. Microbiology are sent for a week for 'National Initiative on Undergraduate Science (NIUS) Programme in Biology' conducted by Homi Bhabha Centre for Science Education. The students are oriented to experimental and theoretical concepts in Biology and students are selected for research projects at HBCSE.
Academic Visits and Industrial Visits
The T.Y.B.Sc. students visit ACTREC, NMIMS Institute and Plant Tissue Culture laboratory (Jhunjhunwala College, Mumbai) & Animal Tissue Culture Laboratory (Bayview Research Laboratory, Mumbai) as a part of their curriculum. The students are oriented towards ongoing research in these fields and their applications. The department has taken the students on Industrial Visits to various places like Goa, Jaipur, Udaipur, Delhi, Bangalore, Chandigarh, Hyderabad etc.
Social Responsibility:

Analysis of the water sample from Charni Road station (Potability test)
'MICROWORLD' A two day workshop for high school students of Mumbai
Honey sample analysis obtained from the tribals at Garhwal (Satwik foundation)
Through interactive teaching methodology involving film, music, photojournalism, poetry writing, digital media, seminar and presentations, we attempt to expose students to varied experiences and cultures, sensitizing their understanding and appreciation of society and the environment. We seek to develop, through the teaching of Language and Literature, critical thinking and an ability to communicate effectively.
career-oriented T.Y.B.A. papers of Popular Culture and Film & Literature prepare students for jobs in Film, Advertising and the New Digital Media.
The Master class series, started over 8 years ago in collaboration with K.C. College and PNP College, offers students the opportunity to interact with experts from the advertising and film industry as also from Journalism and academia in order to learn from their expertise.
Dr (Mrs). Anuradha S. Pendse


Head of the Department

TEACHING CAREER : JUNE, 1988
Qualifications: M.Sc .Ph.D (Microbiology)
Research Interest: Classical Microbiology, Medical Microbiology and Applied environmental Microbiology.
Short Biography: With 33 years of rich experience in teaching Microbiology, Mrs. Pendse has always strived to bring the best out of students by inculcating thought-provoking teaching practices. Believing technology to be a major part of the upcoming generation, she utilizes it to the maximum to provide students with state-of-the-art knowledge in Microbiology. She has counseled students personally and professionally in their endeavors, motivating them to achieve nothing less than excellence. She is also involved in various committees and boards for the welfare of students, thus creating opportunities for them to grow. Adept at establishing and maintaining solid relationships with co-workers, students, and parents, she is also known for her contribution to organizing numerous programs, workshops, seminars, conferences in order to encourage and meet the needs of a broad range of students. She has published 14 papers in multiple national and international journals. She always makes efforts to break new grounds with her enthusiasm for trying new academic and research-oriented ideas.

Assistant Professor

Dr. Radhika Birmole

TEACHING CAREER : NOVEMBER, 1991
Qualifications: M.Sc. (Microbiology, SET)
Research Interest: Classical microbiology and applied environmental technology
Short Biography: I am a sincere and hard-core teacher of Microbiology who enjoys mentoring undergraduate students. Also, an excellent guide to generating interest in the students for the subject.
I enjoy involving students in the subject while teaching in the class. A very good motivator to achieve better academic excellence and future career for the students.
Besides being a teacher for the students, I have been a counselor for many students to help get them on the right path.

Assistant Professor

Mrs Meghana Gore

TEACHING CAREER : 1st August 2000
Qualifications: SC Microbiology, SET clear
Subject/ Course: Microbiology/ Undergraduate and PostGraduate
Research Interest: Environmental and Medical Microbiology
Short Biography: I personally feel teaching is a wonderful two way dynamic experience, where both the teacher and the students learn.

Assistant Professor

Dr. Joyline Mascarenhas

TEACHING CAREER : JULY, 2010
Qualifications: M.Sc. (Microbiology, NET)
Research Interest: Environmental microbiology and molecular biology techniques.
Short Biography: Personally, teaching is an interesting way of interacting with young minds. I enjoy whatever I do whether it is teaching or any other activity. I am strict but friendly when students get to know me better.
I enjoy motivating students and try to encourage them to do something besides academics which will help them in their later career. I have been active in providing internships to second-year students. I have also been active in research and am currently pursuing my Ph.D. studies.
I have received UGC minor grant and grant from the University of Mumbai for research projects.

Assistant Professor

Prof K Aruna Samudravijay

TEACHING CAREER : JOINED WILSON COLLEGE IN JUNE 1987
Qualifications: Adjunct Professor/Ex-HOD Dept of Microbiology, Wilson College.
M.Sc. (Microbiology) Ph.D. (Molecular biology)
Research Interest: Molecular Microbiology / Genetics and Applied environmental Microbiology
Short Biography: With 38 years of rich experience of teaching Microbiology at Undergraduate level and 22 years at Postgraduate level. Specialized expertise in Molecular biology and Genetics.
Obtained 1 UGC, Major grant and 2 Mumbai university minor grants.
Collaboration with institutes like TIFR, ICT, Jaypee institute (Noida), Pharmacy colleges from Mumbai and Goa University and Allied industries.
Published 73 papers in national and international peer-reviewed journals
2 book chapters
78 poster presentations at national and international levels.
Organized national conferences and seminars at Wilson College. Conducted Molecular biology and bioinformatics workshop for Mumbai University teachers and post graduate students for many years.
Member of the board of studies since 2005 at Mumbai University. A former member of the board of studies of Microbiology at St Xavier's College and currently a member at Mithibai College.
Involved in various curriculum and syllabus committees of various undergraduate and postgraduate Microbiology at Mumbai University.

Adjunct Professor